Thanks to our wide range of designs, paints and options, make your vehicle a unique piece and bring your personal touch.
EXTERIOR DESIGN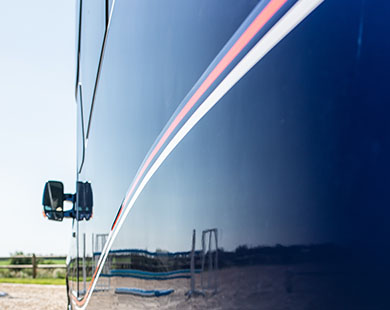 1. Body paint
Choose from our infinite choice of colors and shades : either classic or fun colored paint, mat or metallic, Soucieux de vous offrir votre camion idéal, THEAULT vous propose un choix infini de coloris et de finitions : classique ou coloré, mat ou brillant, glitter … the only limit will be your imagination. Feel free to ask your THEAULT expert some advices to make the perfect combination.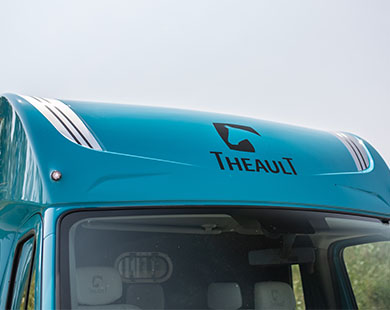 2. Decoration
After your vehicle has been painted, THEAULT will help you choose or work out the best matching artwork before applying it directly in our Factory. You can choose among our book of designs or bring your own logos, pictures, drawings or colors.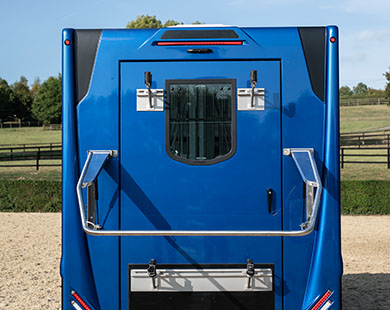 3. Equipments & options
Depending on the model you've chosen, THEAULT offers you a wide panel of equipments and special options. You can add alloy wheels for a modern and sporty look or even order sulky orders if you're in the trotting world.
INTERIOR DESIGN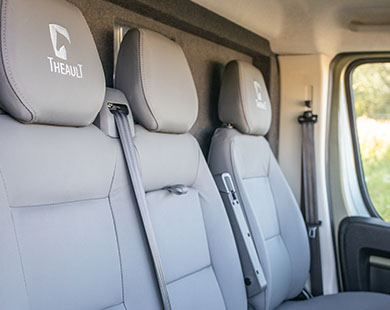 1. Upholstery
Thanks to its integrated upholstery workshop, THEAULT offers a huge choice of materials, stitching, pipping … From faux-leather to alcantara, either "Millenium" plain or "Prost" grain leather, THEAULT also keeps on innovating by offering the GT concept© CORK seats.
THEAULT can also match the leather color inserts of the horse part with the cabin, for a perfect finish.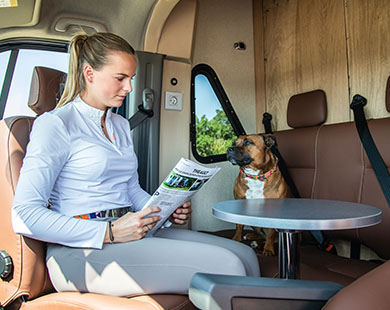 2. Cabin covering
You can match the cabin bulkhead and walls to your seats with many different materials : laminated, faux-leather, leather or even cork … enjoy a comforting or modern design according to your desires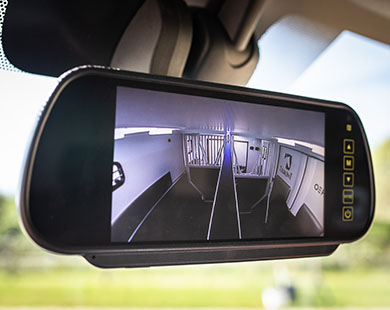 3. Equipments & Options
THEAULT offers you many possibilities of equipments and options depending on your model. From the cabin to the horse part or even in the tack area, explore our solutions to improve your journey's experience.
Go further…